Food and Drink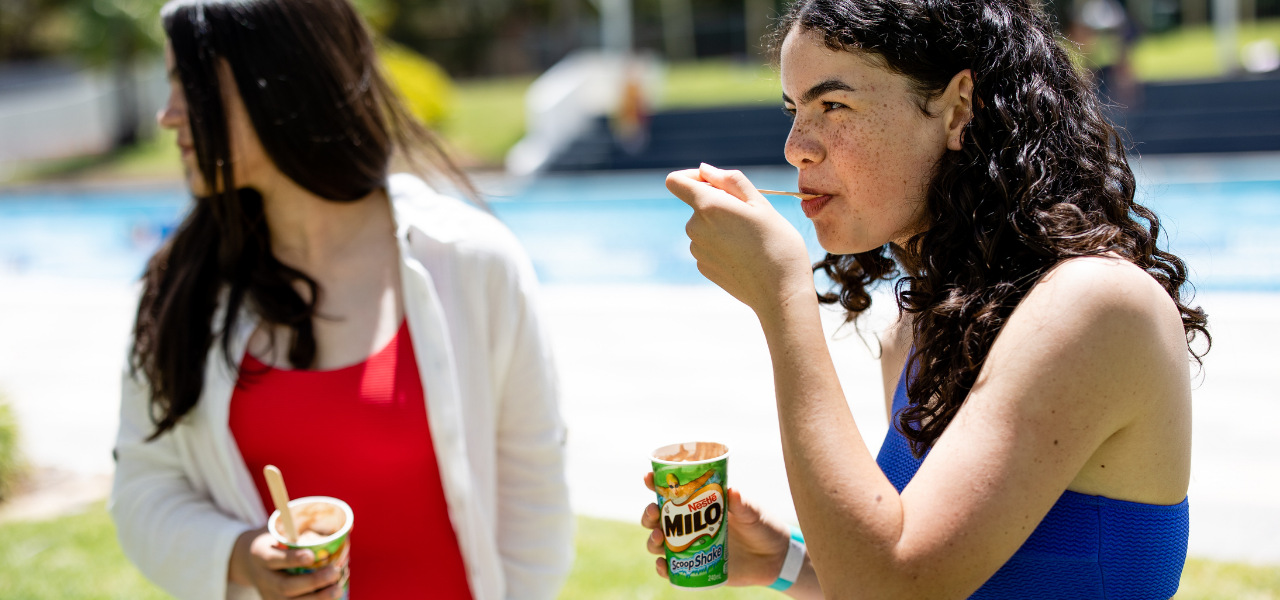 Kalamunda Water Park Kiosk
For a quick snack on the go, The Kalamunda Kiosk has plenty of delicious, fast and affordable options for you to enjoy. Get your lunch at the kiosk and make an entire day of your stay down at Kalamunda Water Park.
Menu
Sandwiches
Sandwich Selection - $5.00
Toasted Sandwiches
Ham and Cheese - $5.00
Ham, Cheese and Tomato - $ 5.30
Hotdogs
Traditional Hotdog - $6.00
Hotdog Topped with Cheese - $6.75
Rolls
Pulled Beef Brisket Roll with Coleslaw - $9.50
Chips
Regular Chips - $6.00
Large Chips Loaded Fries with Gravy & Cheese Sauce - $9.00
Loaded Fries with Gravy & Cheese & Beef Brisket - $12.50
Toppings
Gravy - $1.00
Cheese - $1.00
Brisket - $3.50
Chilli - $3.50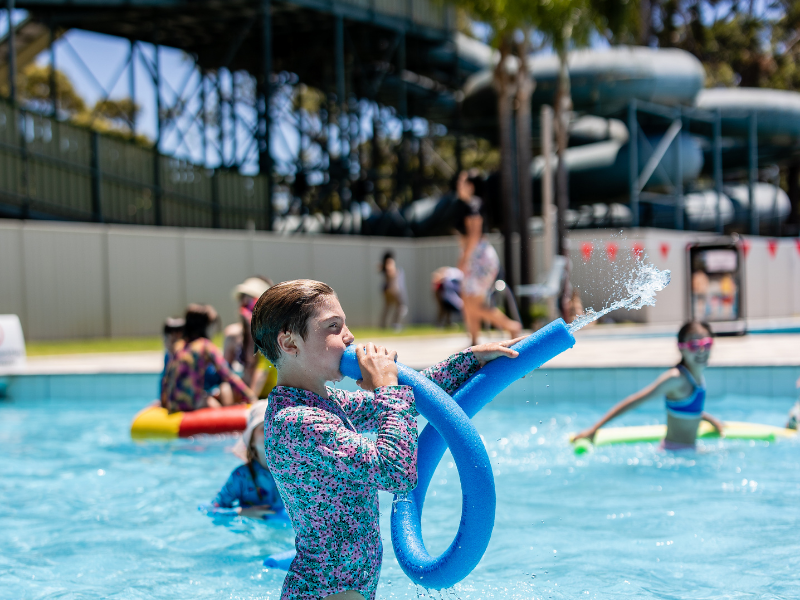 Birthday Party at Kalamunda
Kalamunda Water Park has long been one of Perth's favourite birthday party venues, guaranteeing a safe and controlled environment and a fantastic and fun day to help you celebrate!