Long Weekend Ideas
Tourism
Our next long weekend in fast approaching! Check out our activities and ideas for a fun-filled weekend.
Everyone looks forward to long weekends, well at least we do! They provide us with the opportunity to squeeze something into our schedule that we otherwise wouldn't have time for. This may involve spending precious time with loved ones and friends, some much needed alone time, or time to explore what's on offer in your town or city.
However, our upcoming long weekends are going to look a little bit different to those of the past. With travel restrictions and social distance regulations in place, it is time to think outside the box. How are you going to spend enjoy that extra bonus day off?
The great news is, we are here to provide you with some great ideas. Below is a host of activities for you to participate in over the upcoming long weekend! Some are quiet, around the home activities whole others are getting back to nature.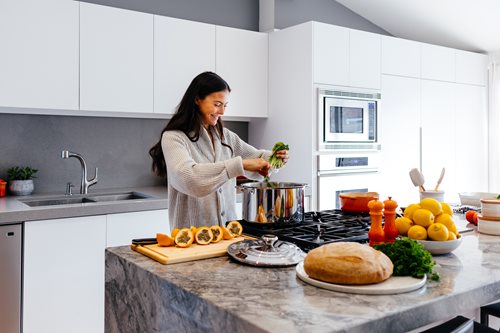 Cooking!
Why not get the whole household involved in cooking/baking up a storm over the weekend? It is a great opportunity to try out new recipes and meal ideas while you have the time! Click here for some great healthy and wholesome meal ideas.
If you liked these recipes are looking to further your Cordon Bleu skills, then look no further than the Home Fitness Network Nutrition Portal. This wonderful online resource has over 100+ meal plans and recipes!
Home Fitness Network Activities:
Why not get active whilst staying at home? Even though restrictions have lifted and you are allowed to venture away from the confines of your home, why risk it? We have numerous workouts which cover varying fitness levels, mindfulness activities, as well as fun activities specifically aimed at children on our Home Fitness Network Platform! Keeping active is essential during these times. Active bodies can help boost morale, keep your mind in a positive place, as well as help you continue to feel energized. It is even more important to keep the kids active and moving. Too much screen and device time can have an adverse effect on a young persons development. You can be rest assured that the little ones will enjoy a change of routine as well as spending quality time with the family. Valuable time that in other circumstances they may not have had time to do. Check out what we have to offer here.
Desperate to get out of the house?
We have some very exciting news as well! With the relaxation of social distancing regulations, we have been able to open a number of our outdoor pools, as well as start up outdoor bootcamps! The centres have been working hard to ensure we are abiding by the social distancing regulations, as well as adhering to strict hygiene measures. To view how we are going about abiding by these regulations, and to see which centre's are opening, please click here.
Other ideas
Other suggestions that are also socially distant and will take you away from the comforts of your own home are as follows: Heading to the great outdoors for a leisurely hike at your nearest National Park, enjoying a picnic with less than 10 friends at the local park, ordering local takeaway and eating it at a nearby beach, park, riverbank or in the comfort of your own home/back yard! You could have a Pinterest inspired home camping night in the back yard or a living room sleepover. Take a walk along the waterfront or local trails. A leisurely bike ride is always a pleasant way to spend a few hours. If caravan parks are open for local travel in your State, then why not head there! Support local business where you can!